Up-Sell Campaigns:
You already have members, and they like what they're part of, so now it's time to sell them more — and add to your bottom line! Compared to any other target you'll ever market to, satisfied current members are the most willing to listen to your messages about upgraded memberships, personal training, activities, spa services, and products that you offer.

"Spa"

(Postcards 8.5 x 5.5)


Postcard

Postcard
All designs Copyright © 2007–2008 VCP Printing, Inc.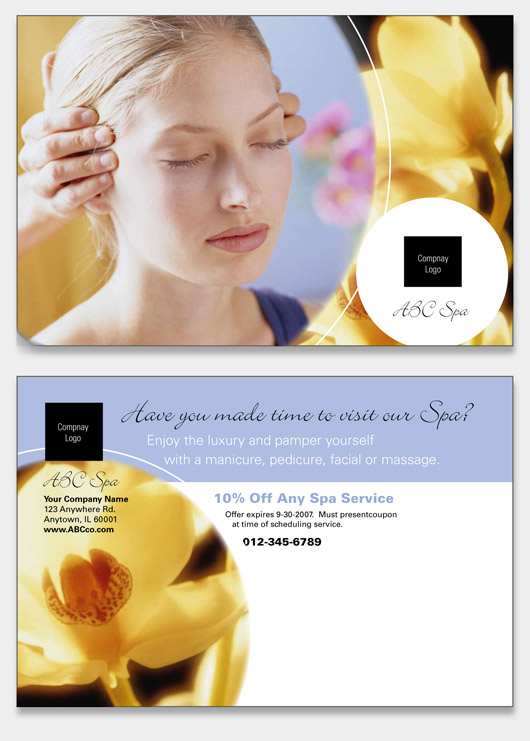 Order what you need: Select a whole campaign or individual items from any campaign.
Included with standard pricing: All items can be customized with your logo, your club information (including name, mailing address, phone numbers, web and email addresses), colors representing your club or brand, and if desired, your own photos in place of the design photos. Other design changes may require additional fees. Learn more on our How To Order page.
Interested in this campaign, or any item from this campaign? Ordering is Easy! Call us at (847) 658-5090 or use our VCP Contact Form.